Old Innsmouth Road - Back
Location
"On the left the creek-threaded countryside was nearer, the narrow road to Ipswich gleaming white in the moonlight." – H. P. Lovecraft, The Shadow over Innsmouth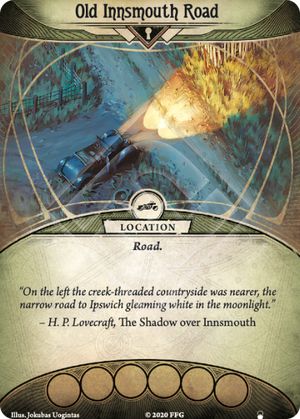 Location
Road.
Shroud: 6. Clues: 0
Road 1.
Forced - After a vehicle enters Long Way Around: Place 1 doom on the current agenda (this may cause the current agenda to advance). That vehicle cannot leave Long Way Around until the end of the next round.
David Frasheski
Horror in High Gear #210. Horror in High Gear #21-26.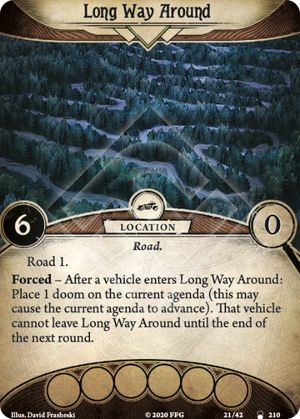 No review yet for this card.