Powder of Ibn Ghazi enters play with X clues on it, where X is the number of characters who "survived the Dunwich Legacy" in your Campaign Log.
: Move 1 clue from Powder of Ibn Ghazi to an exhausted Brood of Yog-Sothoth at your location.
Matt Dixon
Blood on the Altar #219. Blood On The Altar #25.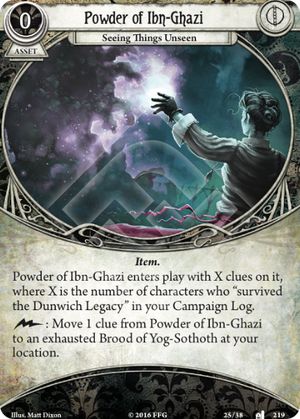 No review yet for this card.