Location
Middle-class houses with gambrel roofs crowd together between the streets of Southside. The neighborhood is known for its cultural and social landmarks, such as South Church, Ma's Boarding House, and the Historical Society.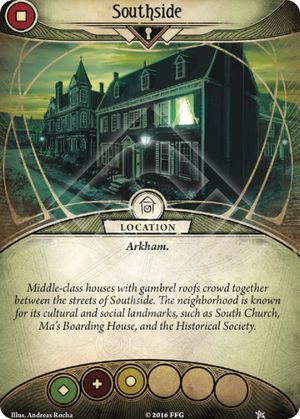 Location
Arkham.
Shroud: 3. Clues: 1.
: Draw 3 cards. (Limit once per game.)
The Georgian manor housing the Historical Society is well known for its private library, where local records, maps, and artifacts from Arkham's past hint at secrets better left alone.
Andreas Rocha
Core Set #126. The Midnight Masks #7.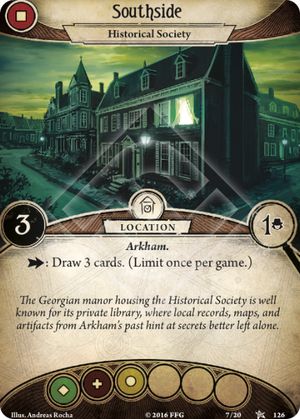 No review yet for this card.