Peril.
Revelation - You must choose either (choose one): Spend 1 clue or take 2 damage.
A shadowy figure follows you in the rain. When you look back, your head pounds in agony and your vision blurs.
Stephen Somers
Core Set #135. The Midnight Masks #16-18.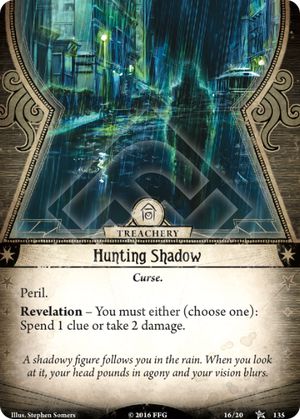 No review yet for this card.