Revelation - Test (5). For each point you fail by, you must either (choose one): Choose and discard a card from your hand, or take 1 damage and 1 horror.
A deathly chill from below engulfs you, attempting to suck your life force away.
Dane Cozens
Core Set #158. The Devourer Below #17-18.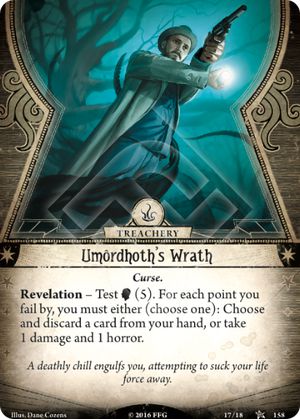 No review yet for this card.