Enemy
Humanoid. Monster. Ghoul.
Fight: 3. Health: 3. Evade: 3.
Damage: 1. Horror: 1.
Prey - Lowest remaining health.
The sight of the thing raised the question: Do we eat to live, or do we live to eat?
Christopher Burdett
Core Set #161. Ghouls #4.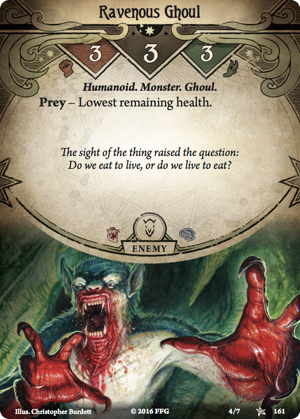 No review yet for this card.