Asset. Ally
Ally.
Cost: 5. XP: 1.
Test Icons:
Health: 1. Sanity: 4.
When an enemy attacks you, exhaust Aquinnah and deal 1 horror to her: Deal that enemy's damage to another enemy at your location, instead. (You still take horror dealt by the attack.)
"Do not be frightened by what you see. Be frightened by what you cannot see."
Tommy Arnold
Revised Core Set #82.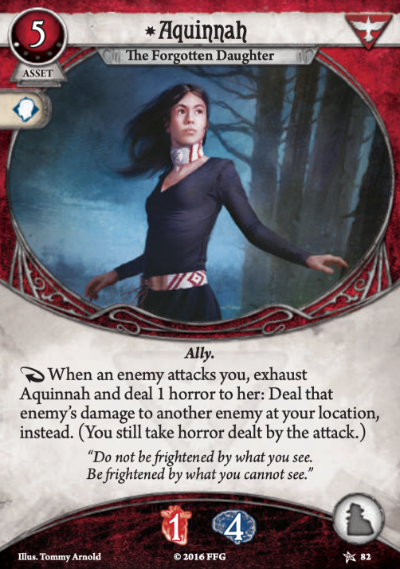 No review yet for this card.