Event
Spell.
Cost: 3. XP: 2.
Test Icons:
Evade. This evasion attempt uses instead of . If you succeed and the enemy is non‑Elite, evade it and attach Bind Monster to it.
When attached enemy would ready: Test (3). If you succeed, attached enemy does not ready. If you fail, discard Bind Monster.
Christina Davis
The Dunwich Legacy #31.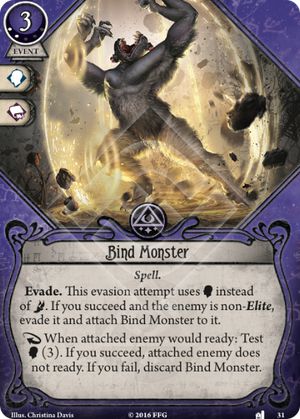 No review yet for this card.