Location
The door leading into the Dormitories is locked. You cannot move into the Dormitories.
The red brick form of the west dormitory could be seen through the trees...
Graham McNeill, Ghouls of the Miskatonic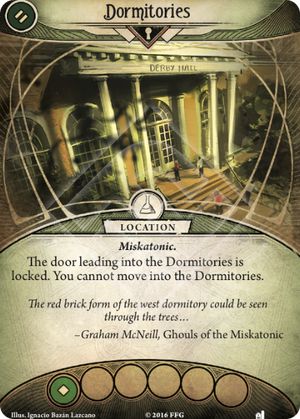 Location
Miskatonic.
Shroud: 1. Clues: 3.
Objective - If investigators in the Dormitories spend 3 clues, as a group: (→R2)
Victory 1.
As you explore these old, well-kept buildings, you find yourself wondering whether the beds are comfortable...
Ignacio Bazán Lazcano
The Dunwich Legacy #52. Extracurricular Activity #12.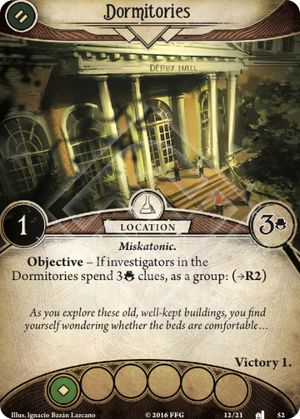 No review yet for this card.