Revelation - Test (5). For each point you fail by, discard the top card of your deck.
Are these visions of things to be, or things as they might be? Or could these horrors have already happened?
Brian Valenzuela
The Dunwich Legacy #83. Sorcery #1-3.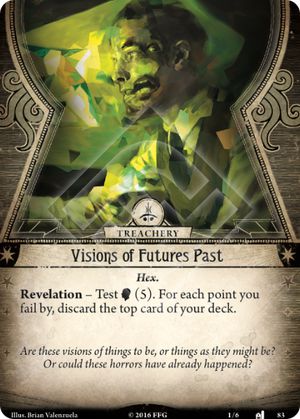 No review yet for this card.