Location
What alluring artifacts are displayed inside?
Do they, too, hold a sinister secret?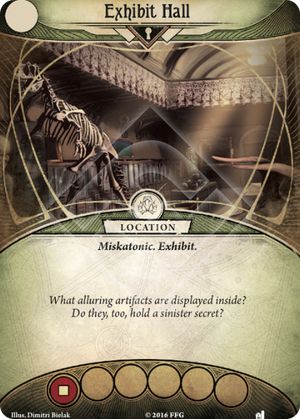 Location
Miskatonic. Exhibit.
Shroud: 3. Clues: 2.
While Hunting Horror is at this location, this location cannot be investigated.
Victory 1.
Exhibit Not Yet Open For Viewing.
Anthony Devine
The Miskatonic Museum #137. The Miskatonic Museum #20.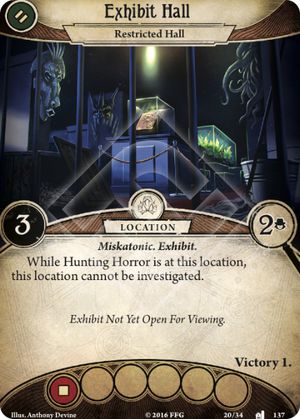 No review yet for this card.