Shadow-spawned remains attached to Hunting Horror if it enters the void.
Hunting Horror gets +1 fight, +1 health, and +1 evade for each resource on Shadow-spawned. If there are 3 resources on Shadow-spawned, Hunting Horror also gains Massive.
Marc Simonetti
The Miskatonic Museum #142. The Miskatonic Museum #25.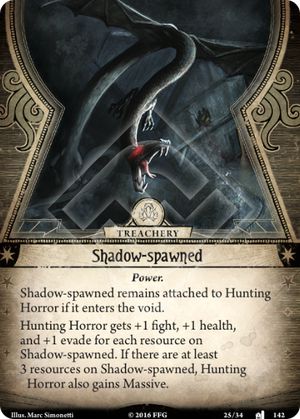 No review yet for this card.