Revelation - Attach to your location, then place 2 doom on that location.
If there is no doom on attached location, discard Spires of Carcosa.
: Investigate. If you succeed, instead of discovering clues here, remove 1 doom from attached location.
Jessica Cheng
The Path to Carcosa #91. Evil Portents #3-4.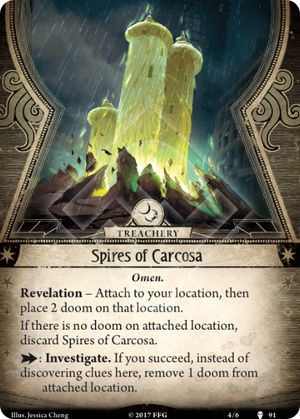 No review yet for this card.