Canal Saint-Martin - Back
Location
This underground canal connects the river Seine to the Canal de l'Ourcq. An old, cracked staircase leads down to the canal's entrance.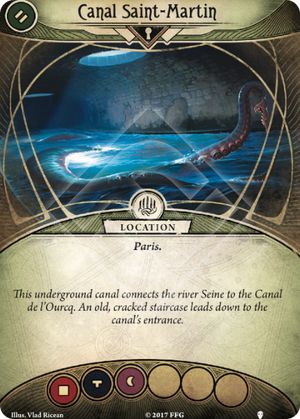 Location
Paris.
Shroud: 4. Clues: 1.
After you evade an enemy at Canal Saint-Martin: Move that enemy to a connecting location. (Limit once per round.)
Victory 1.
Vlad Ricean
A Phantom of Truth #216. A Phantom of Truth #17.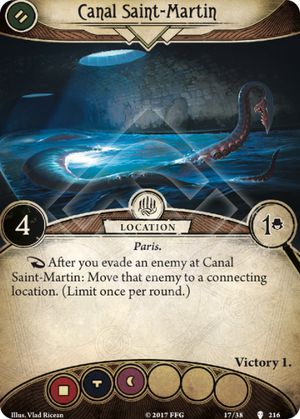 No review yet for this card.