Revelation - Test (4). If you fail, you must either remove 1 doom from the current agenda, or take 1 horror for each point you failed by.
The implication spoils what would otherwise be a lovely sunset.
Lucas Staniec
A Phantom of Truth #223. A Phantom of Truth #25-26.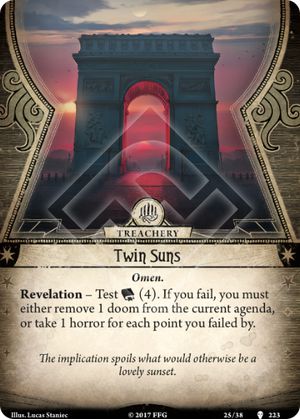 No review yet for this card.