Revelation - Attach to your location if there is no copy of The Pit Below attached (if there is, discard The Pit Below and it gains surge instead).
Attached location gets +1 shroud.
Forced - At the end of the round: Each investigator at attached location takes 3 damage. Discard The Pit Below.
Andreia Ugrai
The Pallid Mask #262. The Pallid Mask #34-36.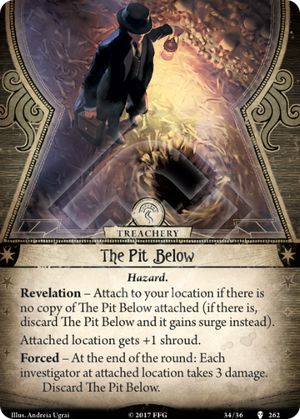 No review yet for this card.