Location
Jungle.
Shroud: 4. Clues: 1.
: Heal 1 damage from an investigator at River Canyon. Check your supplies. If you have a canteen, heal 2 additional damage. (Limit once per game.)
The river is deeper than it appears. Ripples along its surface obscure the creatures that lie within. Water cascades into the river from above, causing a strong, steady current.
Lucas Staniec
The Forgotten Age #70. Rainforest #2.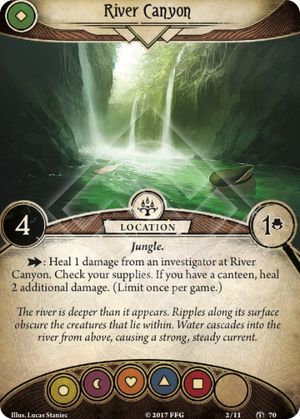 No review yet for this card.