Revelation - Take 1 damage, plus 1 additional damage for each Ally asset you control. Each other investigator at an Ancient location must also resolve that effect.
You are caught in a volley of obsidian-tipped arrows fired by unseen assailants, a dire warning to leave this place at once.
Robert Laskey
The Forgotten Age #87. Guardians of Time #3-4.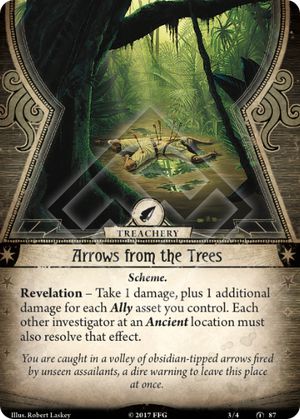 No review yet for this card.