Revelation - If there are no Serpent enemies in pursuit, Serpent's Ire gains surge. Otherwise, find the Serpent enemy in pursuit with the highest fight value and spawn it engaged with you. If an enemy is spawned by this effect, test (X), where X is that enemy's fight value. If you fail, that enemy immediately attacks you.
The Depths of Yoth #302. The Depths of Yoth #34-35.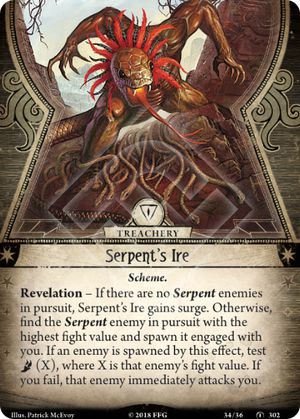 No review yet for this card.