Revelation - Attach to Nexus of N'kai. Place 1 doom on Creeping Darkness.
Formless Spawn gets +1 health.
: Test (3) or check your supplies. If you succeed, or if you have torches, Discard Creeping Shadows.
Stanislav Dikolenko
Shattered Aeons #342. Shattered Aeons #34-35.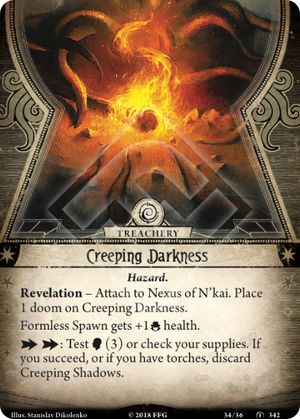 No review yet for this card.