Investigators at your location spend 1-3 clues, as a group: Fight. Use this ability only to attack a Geist enemy. You may choose to use your instead of your for this attack. You get +X skill value and deal +X damage for this attack, where X is the amount of clues spent to trigger this ability.
Apterus
The Wages of Sin #177. The Wages of Sin #17-20.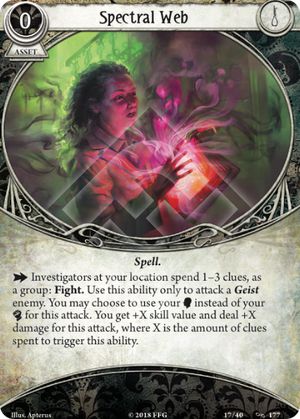 No review yet for this card.