Treachery
Curse. Spectral.
Peril.
Revelation - You must either (choose one):
- Choose an Unfinished Business card in play, flip it to its Heretic side, and place damage on it equal to half its health.
- Discard cards from the top of the spectral encounter deck until a Geist enemy is discarded. Spawn that enemy engaged with you.
Patrick McEvoy
The Wages of Sin #185. The Wages of Sin #39-40.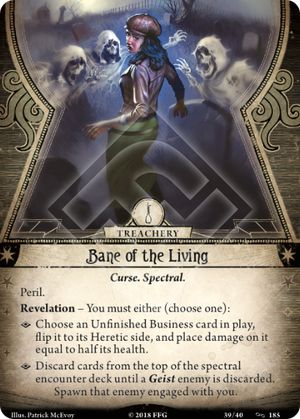 No review yet for this card.