Revelation - If there are no Cultist enemies in play, Expulsion gains surge. Otherwise, the nearest Cultist enemy readies, moves (one location at a time) until it reaches your location, engages you, and makes an immediate attack. Then, place each (///) key you control on that enemy.
J. Edwin Stevens
For the Greater Good #224. For the Greater Good #31-32.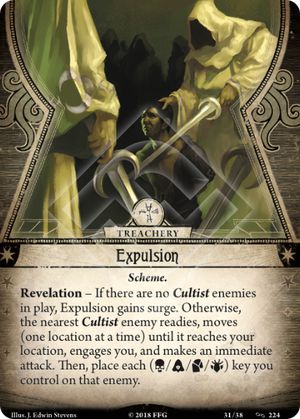 No review yet for this card.