Location
One of the richest and most historical neighborhoods in Arkham, the many decaying mansions and estates of French Hill hold a lot of old wealth... and many more secrets.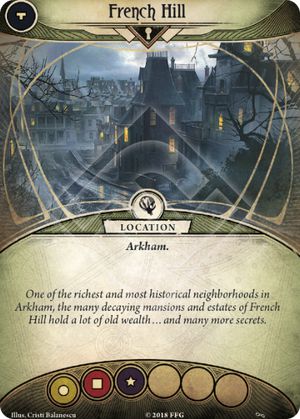 Location
Arkham.
Shroud: 4. Clues: 0
: Test (2). For each point you succeed by, move 1 breach from French Hill to the current act.
Cristi Balanescu
In the Clutches of Chaos #291. In the Clutches of Chaos #4.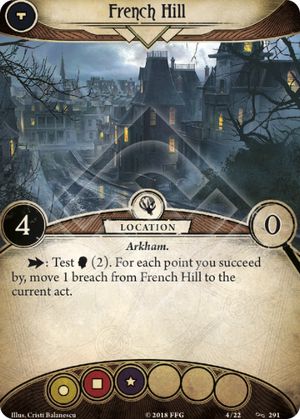 No review yet for this card.