Location
The air is frigid here, and there is no sound but the faint plinking of water dripping onto the rough stone ground. You shudder and proceed onward...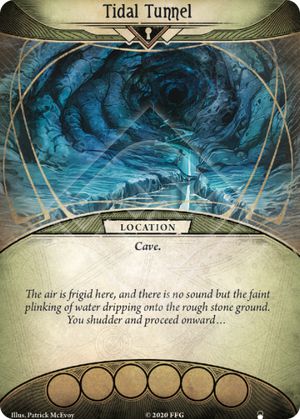 Location
Cave.
Shroud: 2. Clues: 1.
: Move. Move from Underwater Cavern to any flooded Cave location.
Forced - After Underwater Cavern is revealed: It becomes fully flooded.
Leanna Crossan
The Innsmouth Conspiracy #102. Flooded Caverns #1-2.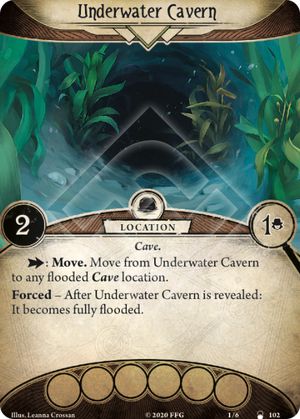 No review yet for this card.