Asset
Ally. Hybrid.
Cost: 0.
Health: 1. Sanity: 2.
Uses (3 tickets).
Forced - When Joe Sargent leaves play: Remove him from the game.
Spend 1 ticket: Move to a connecting location that is not fully flooded.
Cris Griffin
In Too Deep #150. In Too Deep #34.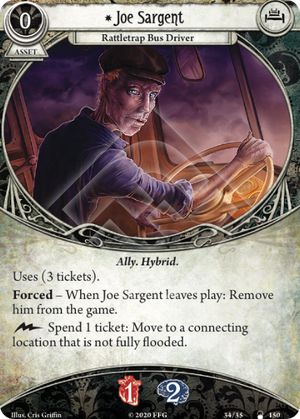 No review yet for this card.