Enemy
Humanoid. Monster. Deep One.
Fight: 4. Health: 2. Evade: 2.
Damage: –. Horror: 1.
Hunter.
Forced - After Deep One Predator engages you: Move 1 of your clues or keys to Deep One Predator.
Forced - When you defeat or evade Deep One Predator: Take control of all of its clues and keys.
Dimitri Bielak
Devil Reef #182. Devil Reef #24-25.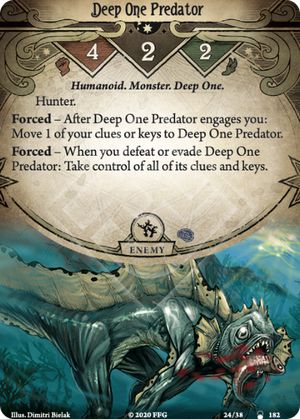 No review yet for this card.