Revelation - If no investigators are in a vehicle, Stowaway gains surge. Otherwise, each investigator in a vehicle must either take 1 damage and 1 horror or leave that vehicle. Each investigator who left a vehicle cannot enter that vehicle for the remainder of the round.
Jacob Atienza
Devil Reef #187. Devil Reef #34-35.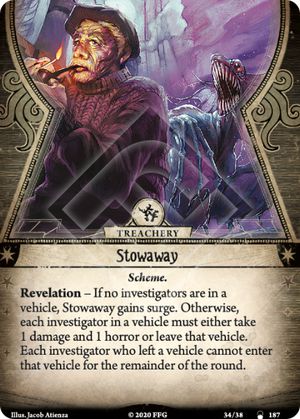 No review yet for this card.