Enemy
Humanoid. Cultist.
Fight: 3. Health: 1. Evade: 1.
Damage: –. Horror: 1.
Spawn - Location with the most Cultist enemies.
Aloof.
Forced - After Brotherhood Acolyte enters plaay: Place 1 doom on each other Cultist enemy at its location.
Andreia Ugrai
Return to the Forgotten Age #71. Cult of Pnakotus #1-3.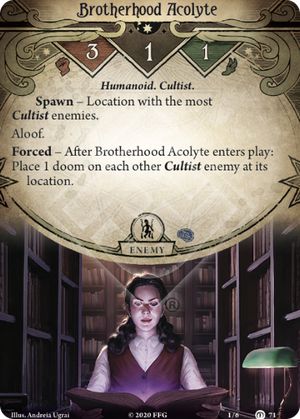 No review yet for this card.