Location
You warily eye the web of vines and blackened bog waters before you, and your heart sinks. You long for the comforts of home, and yet you press onward.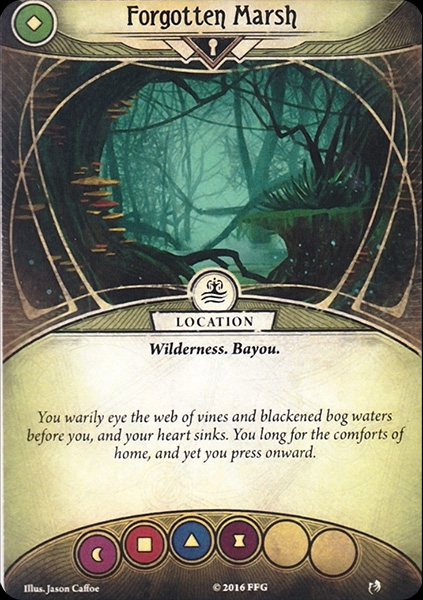 Location
Wilderness. Bayou.
Shroud: 2. Clues: 0
Forced - When you leave Forgotten Marsh: Lose 2 resources.
Jason Caffoe
Curse of the Rougarou #13. The Bayou #13.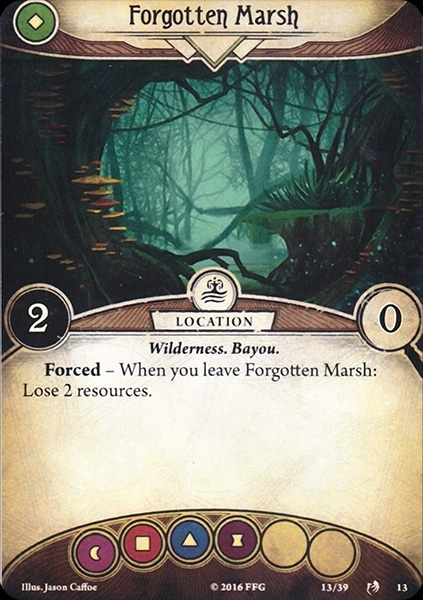 No review yet for this card.