Location
The smell of rotten meat assaults your nostrils as you approach the attic stairs.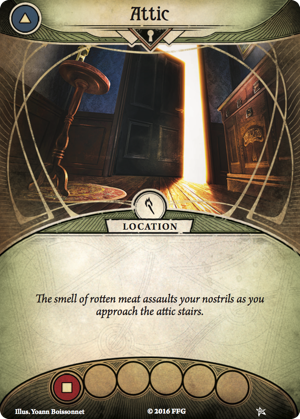 Location
Shroud: 1. Clues: 2.
Forced - After you enter the Attic: Take 1 horror.
Victory 1.
The bloody carcass of a malformed beast swings from a meat hook chained to the ceiling. Blood drains slowly from the carcass, dripping into a small barrel.
Yoann Boissonnet
Core Set #113. The Gathering #10.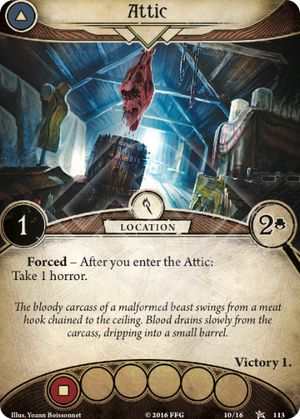 The Forced ability triggers each time an investigator enters this location.
Last updated
No review yet for this card.