Enemy
Humanoid. Monster. Ghoul. Elite.
Fight: 4. Health: 5. Evade: 4.
Damage: 2. Horror: 2.
Prey - Highest .
Hunter. Retaliate.
Victory 2.
A figure in red robes wearing a bone mask. It gibbers and snarls before leaping to attack.
Chun Lo
Core Set #116. The Gathering #13.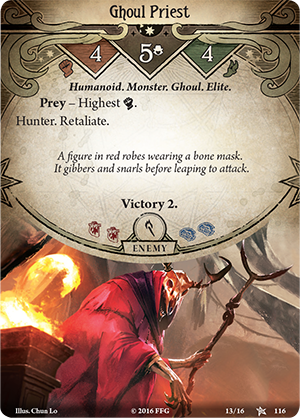 No review yet for this card.