Location
La Bella Luna was a "multi-purpose" establishment.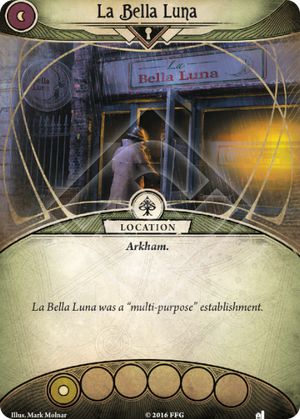 Location
Arkham.
Shroud: 2. Clues: 1.
: Resign. This was a bust.
The music is cliché and they only serve spaghetti. As far as covers for underground speakeasies go, it's not particularly creative.
Mark Molnar
The Dunwich Legacy #70. The House Always Wins #9.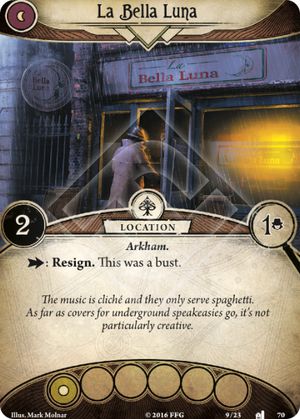 No review yet for this card.