Location
A path off the beaten trail leads deeper into the woods surrounding Sentinel Hill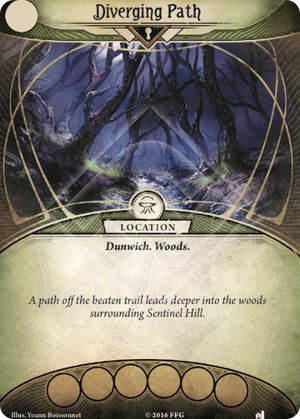 Location
Dunwich. Woods.
Shroud: 3. Clues: 1.
Forced - After you reveal Frozen Spring: Lose the remainder of your actions and immediately end your turn.
Despite the temperature of the air, this spring has frozen over completely.
Kristina Wayte
Where Doom Awaits #288. Where Doom Awaits #15.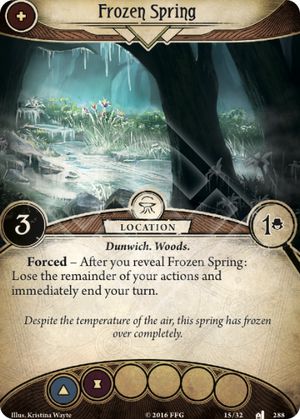 No review yet for this card.