Location
Must have been one hell of an intermission.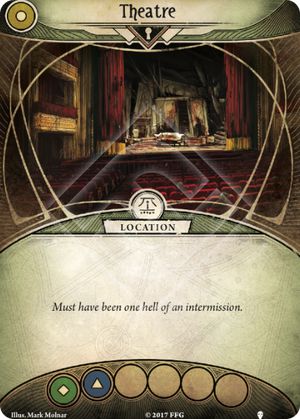 Location
Shroud: 2. Clues: 0
To say that the theatre is in disarray would be a profound understatement. The walls and seats, previously polished to a shine, are cracked and caked with dirt. The curtains are tattered, and the set is stained with old blood. You aren't sure what's worse: the smell of rot or the nagging feeling that you've been asleep for a very long time.
Mark Molnar
The Path to Carcosa #49. Curtain Call #9.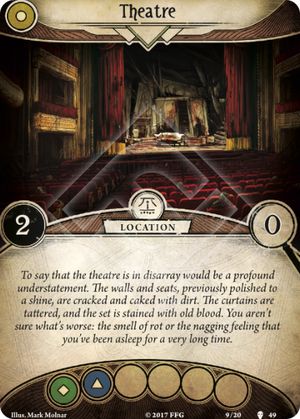 No review yet for this card.