Location
Through the tall glass doors leading into the lobby, you can see that this room isn't nearly as dilapidated as the auditorium. Signs promoting The King in Yellow taunt you from inside.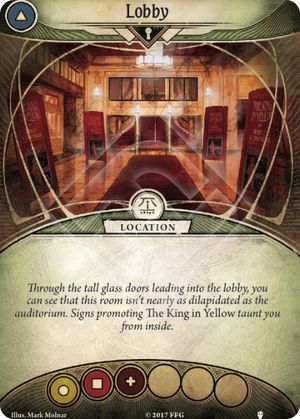 Location
Shroud: 4. Clues: 1.
Forced - When Lobby is revealed: Put 2 of the set-aside Lobby Doorway locations into play, at random.
: Draw 3 cards.
The wide doors that led to the streets of Arkham are somehow gone, as if they were never there.
Mark Molnar
The Path to Carcosa #50. Curtain Call #10.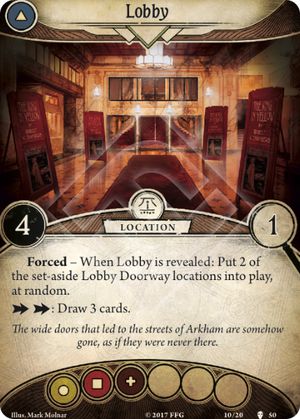 No review yet for this card.