Peril.
Revelation - You must either place 1 of your clues on a Bystander asset in play or take 1 horror and 1 damage.
You don't want to arouse suspicion, but you really don't want to eat that.
Tom Garden
The Path to Carcosa #82. The Last King #22-23.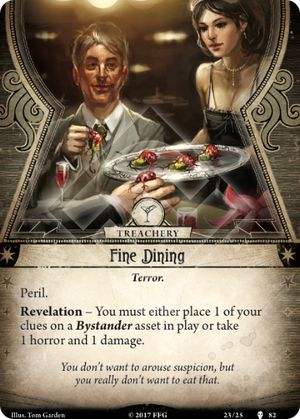 No review yet for this card.