Enemy
Monster. Abomination.
Fight: 4. Health: 5. Evade: 4.
Damage: 3. Horror: 3.
Spawn - Basement Halls.
Hunter.
Asylum Gorger cannot make attacks of opportunity, and cannot attack during the same phase it moved from its hunter keyword.
Ryan Barger
The Unspeakable Oath #183. The Unspeakable Oath #25-26.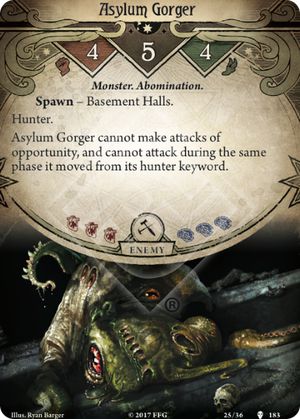 No review yet for this card.