Event
Trap. Improvised.
Cost: 2. XP: 2.
Test Icons:
Attach to your location. Limit 1 per location.
Forced - After a non-Elite enemy enters attached location: Exhaust that enemy, disengage it from all investigators, and attach Snare Trap to it.
Forced - When attached enemy would ready: Instead, discard Snare Trap.
Preston Stone
A Phantom of Truth #199.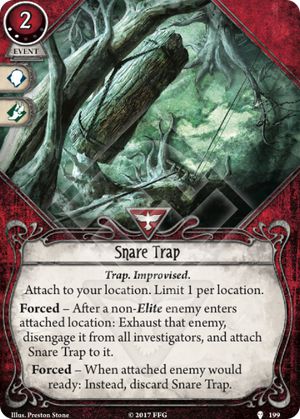 No review yet for this card.