Revelation - Test (3). If you have no remaining sanity, this test gets +2 difficulty. If you fail, take 2 damage (4 damage instead if you have horror on you greater than twice your sanity).
Juan Carlos Barquet
Dim Carcosa #337. Dim Carcosa #28-30.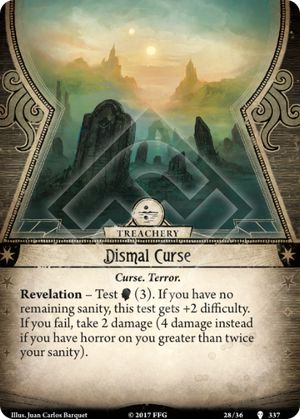 No review yet for this card.