Revelation - If there are no Cultist enemies in play, take 1 horror and Shadowed gains surge. Otherwise, find the Cultist enemy nearest to you. Place 1 doom on that enemy and test (X), where X is that enemy's fight value. If you fail, take 2 horror.
Andreia Ugrai
The Forgotten Age #96. Pnakotic Brotherhood #3-4.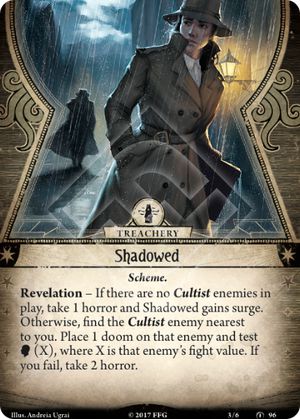 No review yet for this card.