Revelation - Test (4). For each point you fail by, discard a random card from your hand or choose and discard a card from your play area.
One ant is a nuisance. A colony is another matter.
Guillaume Ducos
Heart of the Elders #221. Pillars of Judgment #11-13.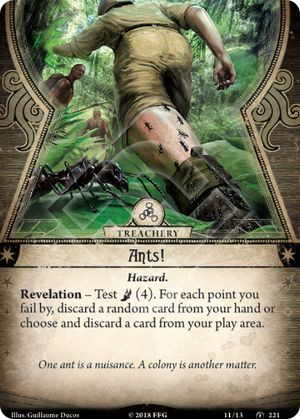 No review yet for this card.