Asset
Talent.
Cost: 2.
Test Icons:
Carolyn Fern deck only.
Exhaust Hypnotic Therapy: Test (2). If you succeed, heal 1 horror from an investigator at your location. Then, that investigator may draw 1 card.
After one of your other card effects heals horror from an investigator, exhaust Hypnotic Therapy: That effect heals 1 additional horror.
Reiko Murakami
The Circle Undone #7.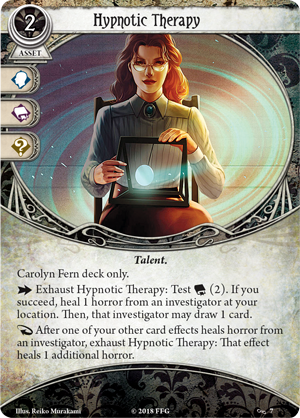 No review yet for this card.