Peril.
Revelation - You must either (choose one):
- Draw the top card of the spectral encounter deck. That card gains peril, and its effects cannot be canceled.
- Test (3). If you fail take 2 horror.
Darek Zabrocki
The Wages of Sin #183. The Wages of Sin #35-36.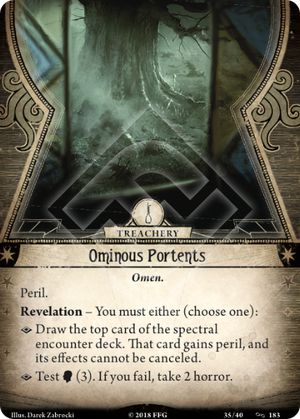 No review yet for this card.