Bonded (Stargazing).
Revelation - Remove The Stars Are Right from the game. Choose an investigator. That investigator draws 1 card, gains 1 resource, and may take an immediate action as if it were their turn (this action does not count toward the number of actions that investigator can take each turn).
Katy Grierson
The Dream-Eaters #28.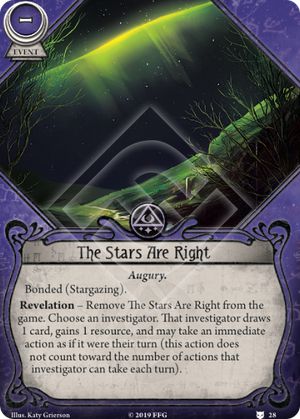 No review yet for this card.