Skill
Practiced. Expert.
Test Icons:
Bonded (Dream Diary).
When Essence of the Dream would enter your discard pile or be shuffled into your deck, instead set Essence of the Dream aside, out of play (with your bonded cards).
Ethan Patrick Harris
The Search for Kadath #113.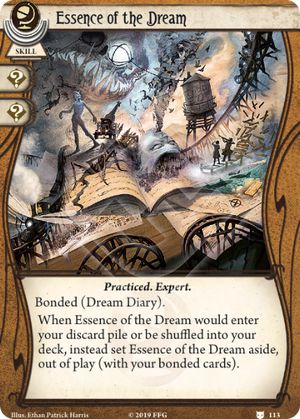 No review yet for this card.