Location
You've been investigating the strange events occurring in Arkham for several months now. Your desk is covered in newspaper articles, police reports, and witness accounts.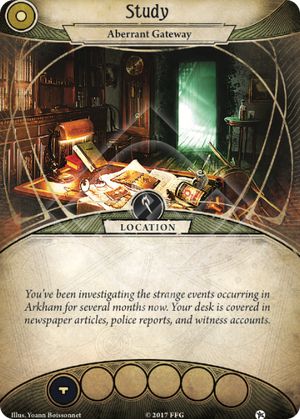 Location
Shroud: 3. Clues: 1.
: Draw 3 cards. Only the lead investigator can activate this ability.
Forced - When an enemy attempts to spawn at a location that is not in play: Put that location into play and spawn that enemy there.
The door to your study has vanished, leaving in its wake a gateway to another part of your house.
Yoann Boissonnet
Return to the Night of the Zealot #13. Return to the Gathering #3.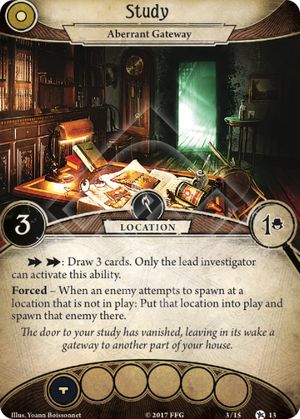 No review yet for this card.