Location
You've been investigating the strange events occurring in Arkham for several days now. Your deck in covered in newspaper articles, police reports, and witness accounts.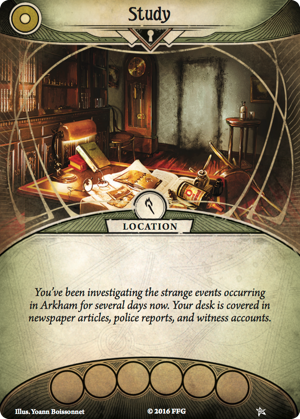 Location
Shroud: 2. Clues: 2.
The door to your study has vanished.
Yoann Boissonnet
Core Set #111. The Gathering #8.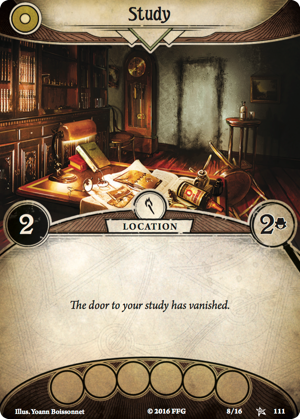 No review yet for this card.