Location
Iä! Iä Shub-Niggurath!
Que tous les démons volent de cette endroit,
The world is your prey, your bloodlust unending...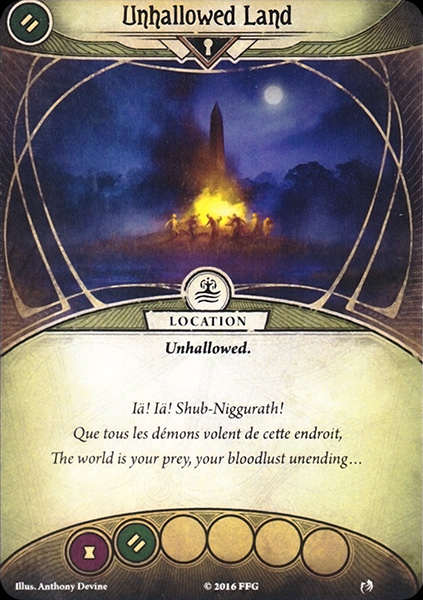 Location
Unhallowed.
Shroud: 2. Clues: 1.
Forced - After you end your turn at Ritual Grounds: Draw 1 card and take 1 horror.
Victory 1.
A macabre display greets you as you venture deeper into the bayou, where black magick and occult rituals find their home.
Alexandr Elichev
Curse of the Rougarou #17. The Bayou #17.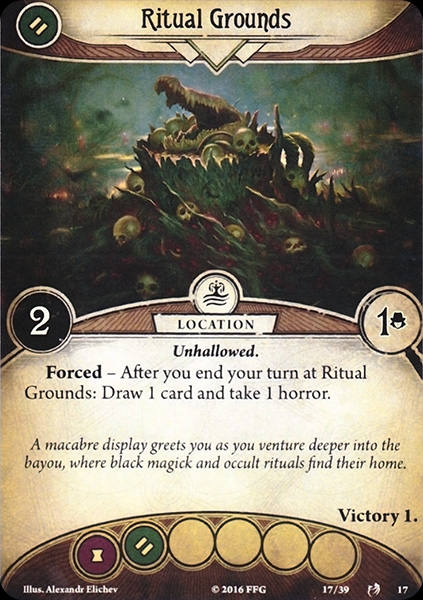 No review yet for this card.