Location
Iä! Iä! Shub-Niggurath!
Que tous les démons volent de cette endroit,
The world is your prey, your bloodlust unending...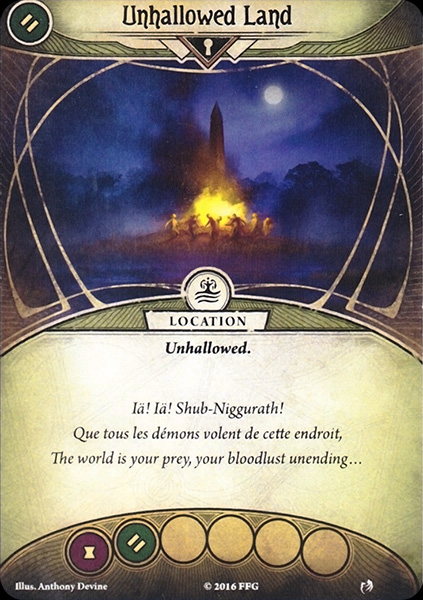 Location
Unhallowed.
Shroud: 4. Clues: 0
Spend 2 resources: Heal 2 horror. (Limit once per game.)
These cairnstones were placed here centuries ago, their purpose unknown.
Grzegorz Bobrowski
Curse of the Rougarou #18. The Bayou #18.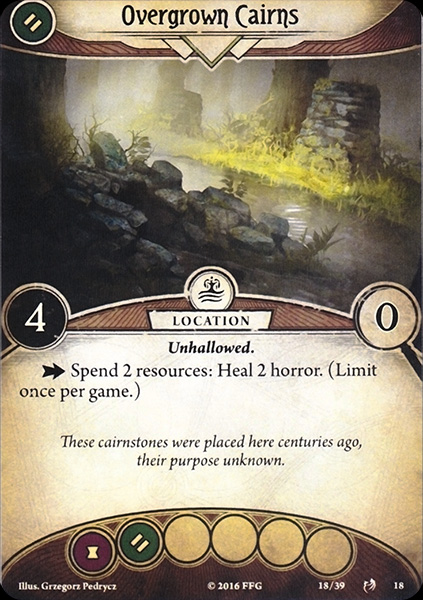 No review yet for this card.